25mm Flat Top Banger with 2 Beads and Carb Cap and Dabber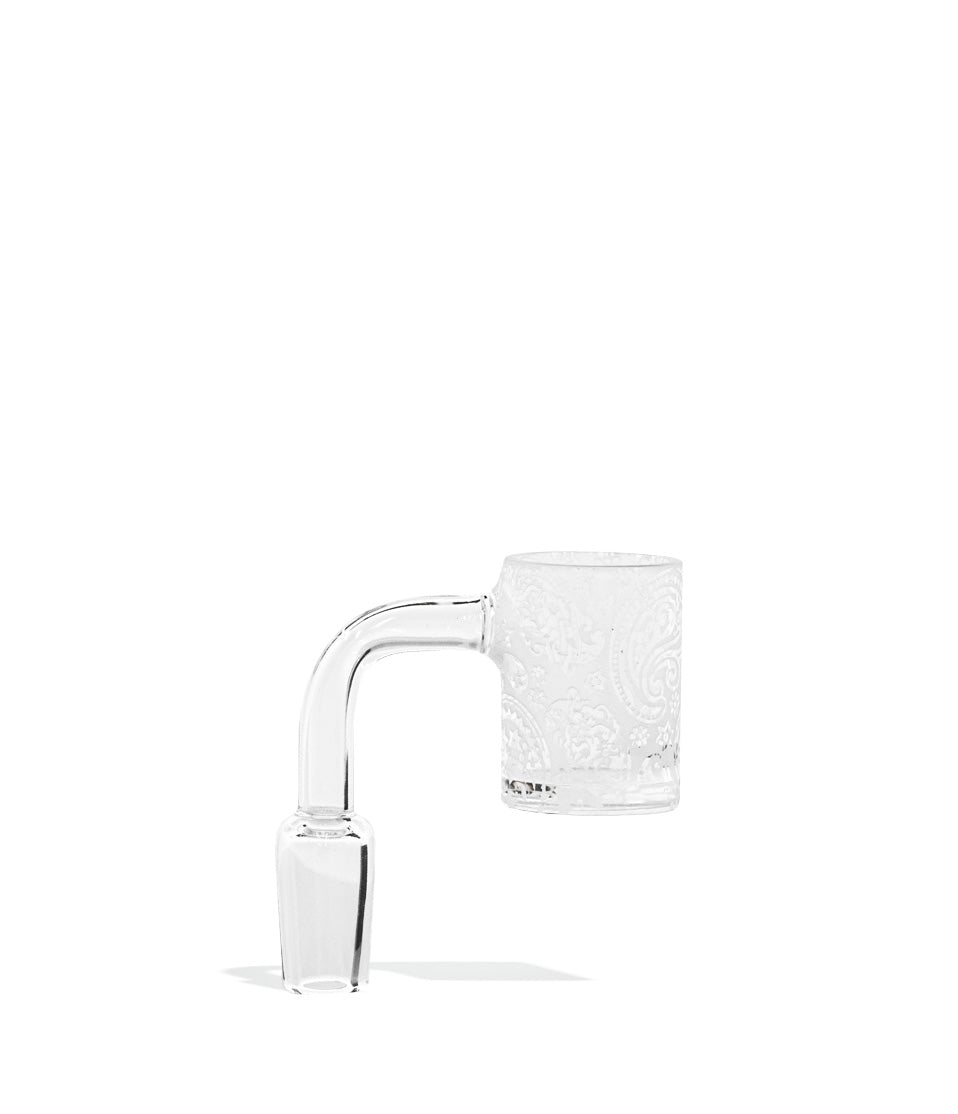 WARNING: This product can expose you to chemicals including nicotine, which is known to the State of California to cause cancer. For more information, go to www.P65Warnings.ca.gov
Efficient Dabbing Delight
Elevate a classic favorite with the all-new and improved 25mm Flat Top Banger featuring 2 Beads, a Carb Cap, and Dabber. Thanks to its beveled edge, it ensures a snug carb cap seal, resulting in increased pressure and lower temperatures for a more flavorful dabbing experience.
Crafted from 100% FDA-grade crystal quartz, this banger boasts top-notch quality. Its standout design includes a paisley-etched spiral on the bucket. Available in a 14mm male size with a 90° angled neck, this essential addition is a must-have for any collection.
Experience the finest in glass products at GV Glass Distro – your reliable destination for premium pipes, bongs, and vaporizer accessories. Our carefully curated selection serves both newcomers and experienced users. Every piece is masterfully crafted with unwavering attention to detail and a commitment to surpassing industry standards. Uncover an impressive array of glassware options at GV Glass Distro, and find your ideal piece to elevate your enjoyment today!
What's Included:
(1) 25mm Flat Top Banger with 2 Beads and Carb Cap Dabber